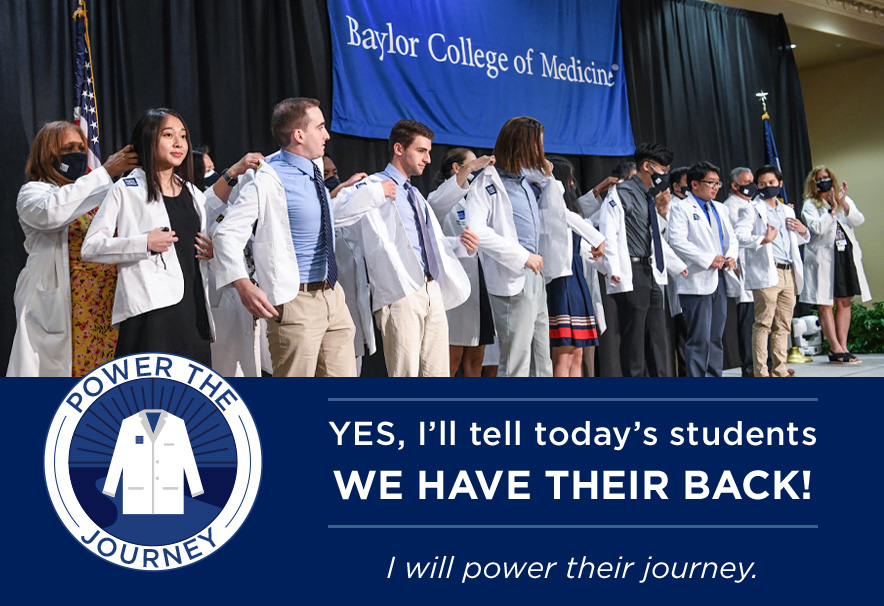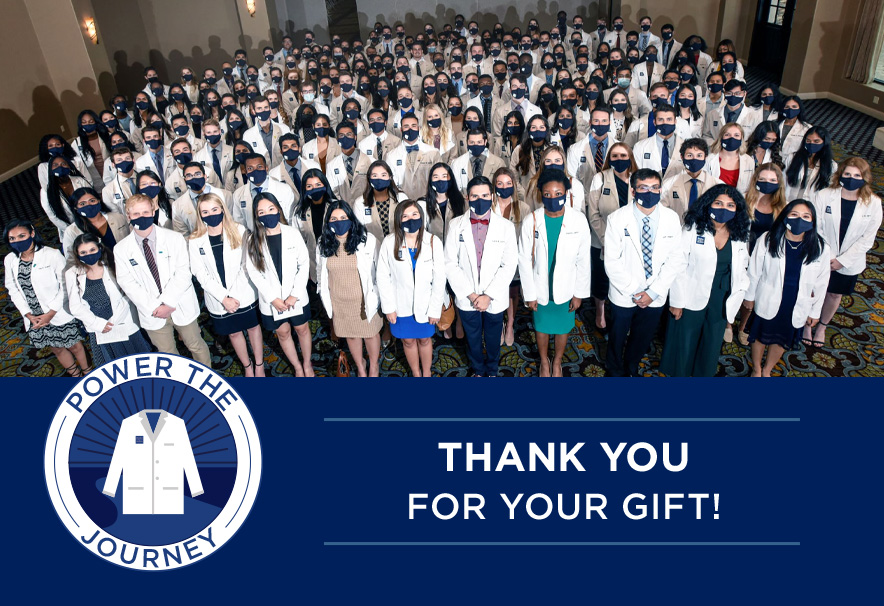 Thank you, Friend, for your donation of ($0.01) to support the Baylor College of Medicine White Coat Fund!
Through your generosity, you will be part of this year's White Coat Ceremony in spirit and in deed.
We so appreciate you honoring our School of Health Professions, School of Medicine and Graduate School of Biomedical Sciences students!
"May the white coat I don today remind me of the promises I have made, and of my duty to make medicine better."
This August, 369 students will affirm their commitment to medicine as far more than a career during the Baylor College of Medicine White Coat Ceremony. Together, they'll take the Medical Student Oath, pledging to pursue their calling with integrity, courage, respect and compassion.
Your gift today will help provide the white coats that symbolize their commitment and serve as a milestone on their journey to becoming healthcare leaders. You can also share your own Words of Wisdom to encourage them, as others have done:
"Every time you slip this coat on, you must remember the privileged opportunity you have been given to serve the needs of others."
—John F. Anderson, M.D. '73
"Congrats on the start of a great journey! You are fortunate to have started a career promising a lifetime of fulfillment. It's a humbling thing when patients put their lives in your hands. God Speed!"
—Heather P. Shelton, M.D. '00
"Learning Medicine is not a Destination—there is no 'Finish.' It is an amazing lifetime of learning and growing. Celebrate this time of great challenges. We learn the most during the most difficult times."
—Joel S. Kneitz, M.D. '99